Since when did Saturday mornings become a good time to do laundry or pay bills?  I remember the simpler days when weekends were for sleeping in but you didn't even think about hiding under the covers because those magical animations and talking animals offered up only one performance a week.  Saturday mornings were made for cartoon watching.
Nowadays (if I may sound like a grumpy old man) the toons are ubiquitous.  With
so many options, kids are doing more channeling than Miss Cleo at a Psychic Friend's Halloween party.  If that isn't enough, my boys even learned how to DVR the best shows for when they hav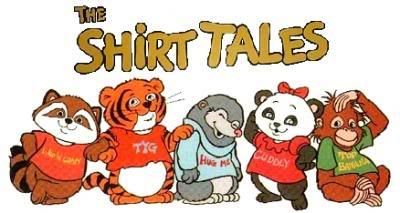 e to be going.
Well, they'll never understand the power of exclusivity.  We could all argue over when the golden age of cartoons took place, but everyone will just pick the year they turned 9.  So I'm throwing it all out there.  Whether you rocked with the Fraggles or bopped with Betty Boop, I want your picks for best all-time toons.  This survey may predate the 1990s (Cartoon Network launched in 1992), but we'll still bring political correctness into the mix and not discriminate against puppets and muppets and Puff n Stuff.  After all, they're not people too. 
So in the spirit of VH1, here's some of my favs (in no particular order).  I'm leaving a lot out.  Let's have yours too.
He-Man–"By the power of Grayskull" must have been the backyard battlecry for millions of kids.  I only went nuts for one set of action figures, those Masters Of The Universe.  He-man might have been the most unoriginal name ever but as long as he and Battle Cat took care of Skeletor and goons all was well with the world.
Scooby-Doo—Scooby is a legend, maybe the Babe Ruth of cartoons for lasting impact.  Hard to believe that at one time a couple of guys thought this cast up.  They never imagined their creation would still be netting tens of millions of dollars decades later.  We always want to buy our childhood back, but generations continue to gobble up tickets and merchandise to this massive franchise.  Even the YouTube link is to a channel devoted entirely to Scooby-Doobie-Doo.  And I do mean Doobie. Continue reading Greatest Cartoons Of All-Time →